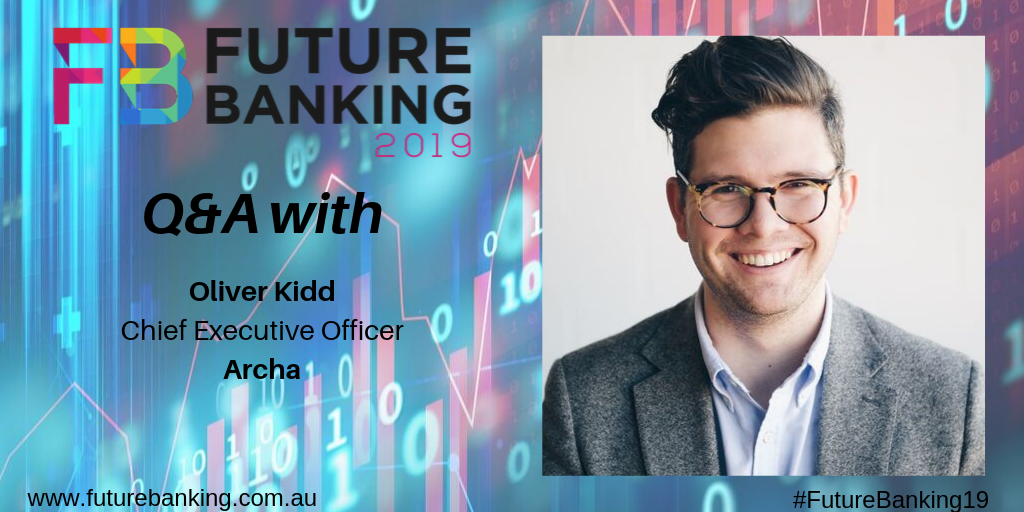 1. To kick things off, could you give me a quick overview of Archa and your progress in the Australian market to date?
Archa is one of the first wave of aspiring NeoBanks here in Australia. Our aim is to provide customers with solutions to the everyday cash flow challenges that consumers in Australia are now facing, and intend to do this by combining digital applications designed and built by us, with leading products and services from our selected business partners.
2. Late last year there was a lot of talk that 2019 was the year of the neobank – do you think that's the case in Australia?
I think this is the year of the NeoBanks announcing themselves. As has been seen in the UK and other jurisdictions, The NeoBank phenomena will be here for much longer than 12 months. So if this is the year of us arriving, I think next year will be far more significant as we begin to develop, innovate and put pressure on the traditional banking model.
3. What excites you most about the change that's currently coming to the banking industry?
The most exciting thing for us, here at Archa, is that this is a real opportunity to built out a suite of services that is genuinely influenced by the customer. We are in a really unique spot where, I believe, there is the technology and the regulatory appetite already in place to genuinely surprise consumers on what is really possible and what you should be able to expect from your Banking Service Provider.
4. What is open banking and how will it change the way people interact with their money?
Open Banking is the first phase of a much broader legislative change here in Australia called the Consumer Data Right. This new legislation is doing two really key things, firstly recognising how valuable digital  information is and the need for it to be shared securely and effectively, and secondly (and probably more importantly), that a large proportion of this information actually belongs to consumers and they should therefore be able to actively determine who has access to this.
So what does this mean for Banking and Financial Services. Open Banking is the detail that sits under the legislation above and determines the rules of how it will be applied in this sector. The core goal of these rules is to increase choice for consumers as they look at Banking Products and services. Not unsurprisingly, with the big 4 Banks holding such a large market share, they also hold the majority of customer information. This information can be used to improve the customer experience (I'm sure we all have stories of the dreaded request for financial statements as part of the process of applying for a new financial product) and reduce the cost to consumer of credit products (with this information a financial services company can more accurately calculate the relative risk to the business of consumers, and as such offer more competitive pricing). Open Banking will mandate that this information is shared across the industry (on consent of the customer) and will therefore level the playing field.
Imagine a day where the Banks and Financial Services businesses are vying with each other for your business, rather than you having to jump through hoops to get a fair deal. That's the utopia that we are hoping initiatives like Open Banking will enable.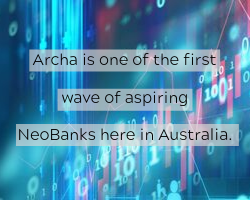 5. From your perspective, what are the biggest challenges neo banks face when looking to grow their customer base in Australia?
I believe it will be maintaining relevance, and building up trust with our customers. Whilst I think we are in an unprecedented period of change for the sector, with consumers so frustrated with traditional banking, that they are ready to test an alternative. I also think that we will see a period of time where NeoBank solutions are utilised in addition to relationships with existing traditional institutions. We in the sector will need to convince our customers that we can be a viable single banking solution if we are to truely change the banking landscape in this country.
6. How do you expect traditional banks to respond?
I think we'll see a two tiered approach from the traditional institutions. Right now I think we're seeing the anticipated tactical / defensive activity, as organisations do a combination of play up their digital propositions whilst also reiterating their heritages and long term security.
I think the more interesting response will be in 18 months time. If we in the NeoBank sector are successful, then a more strategic response will be required from traditional banking, as we have started to see overseas. I think these responses will be many and varied, from straight out acquisition strategies to new digital only bank propositioned being established by the traditional banks under differentiated brands. I think we may also see some significant structural changes (particularly in the Tier 2 space) as organisations either focus on B2B propositions such as Banking as a service and move away from customer facing activities all together, or do the opposite and look to replicate a similar business model to us here at Archa.
7. What are you most looking forward to talking about at the Future Banking Forum in Sydney? 
Less about discussing and more about hearing from the other presenters. I'm really keen to hear about how others are thinking about the future of banking and their plans in the space.
---
Oliver is presenting ´Banky mcbank face: millenials are ruining everything, but is it all their fault?´ on Day 2 at the Future Banking Forum 2019, don´t miss out on this exciting presentation.
View the full agenda here.
Book your tickets here or call us on +61 (0)2 9977 0565.