Registration and welcome coffee
In-depth learning session: Using innovative tools and outstanding strategies for your open banking regime
With the new open banking regime looming, the financial services and banking industry is under increased pressure to implement innovative services and structures to meet customer demands.
This in-depth learning session is designed for senior finance and banking executives to identify the capabilities and investments needed to make it happen and how to create new business models to optimise the value of open banking. This masterclass will share high-level strategies on building trust, gaining consent and improving overall customer experience.
Key topics and takeaways:
Understanding what the new open banking regulation means and how it will impact the Australian banking industry
What will open banking mean to us as bankers, customers and citizens?
Learn about the new digital banking solutions and different platform strategies and open business models
Evaluating open data: quality vs quantity
How to manage the expectations of open banking adoption – what are the critical risk factors?
Facilitator: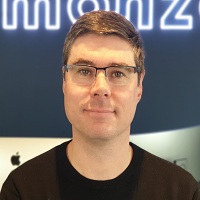 Simon Vans-Colina
Co-founder & Engineer/ API & Open Banking Lead
Monzo Bank
Bio:
Simon Vans-Colina is an Engineer at Monzo, who joined at the beginning of the project 4.5 years ago. He now runs Monzo's Openbanking program and spends a lot of time working with teams to build proof of concepts and try out ideas across all areas of the bank, in a process Monzo call scouting. Simon is a frequent guest on the Fintech Insider podcast, conference speaker and panelist. Previously Simon worked at London Clearing House, Citibank, Vocalink and Maersk.