FRIDAY 11 OCTOBER 2019
Choose between Workshop A or B: 
Registration and welcome coffee
In-depth learning session A: Using innovative tools and outstanding strategies for your open banking regime
With the new open banking regime looming, the financial services and banking industry is under increased pressure to implement innovative services and structures to meet customer demands.
This in-depth learning session is designed for senior finance and banking executives to identify the capabilities and investments needed to make it happen and how to create new business models to optimise the value of open banking. This masterclass will share high-level strategies on building trust, gaining consent and improving overall customer experience.
Key topics and takeaways:
Understanding what the new open banking regulation means and how it will impact the Australian banking industry
What will open banking mean to us as bankers, customers and citizens?
Learn about the new digital banking solutions and different platform strategies and open business models
Evaluating open data: quality vs quantity
How to manage the expectations of open banking adoption – what are the critical risk factors?
Facilitator: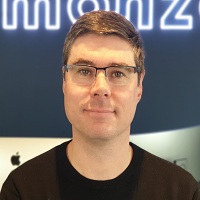 Simon Vans-Colina
Co-founder & Engineer/ API & Open Banking Lead
Monzo Bank
Bio:
Simon Vans-Colina is an Engineer at Monzo, who joined at the beginning of the project 4.5 years ago. He now runs Monzo's Openbanking program and spends a lot of time working with teams to build proof of concepts and try out ideas across all areas of the bank, in a process Monzo call scouting. Simon is a frequent guest on the Fintech Insider podcast, conference speaker and panelist. Previously Simon worked at London Clearing House, Citibank, Vocalink and Maersk.
In-depth learning session B: Deploying an AI driven workforce
The rise of Artificial Intelligence (AI) is set to radically transform the Australian banking and investment industry. New technology and new ideas are constantly changing and improving the way we do things and there are more big changes on the way. Australians may soon turn to a robot rather than a real person for help with preparing a tax return or managing their investments.
This in-depth learning session looks at what the rise of AI means for Australian banks and how consumers can benefit from this new technology.
Key topics and takeaways:
The impact of disruptive technologies – is AI being used to help solve big problems?
The different types of AI solutions and the repercussions of their employment
Improving customer satisfaction with the use of IoT and chatbots 
Ensuring new AI developments operate effectively, safely and efficiently
Avoiding common pitfalls in the design process of AI applications
Game changing technology such as self-learning machine technology to analyse new information and compare it with existing data
Unveiling the rise of cloud robotics: is this a fad or way of the future for digital banking?
Facilitator: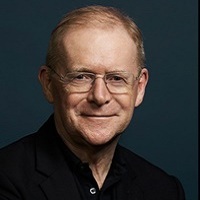 Colin Dinn
Chief Technology Officer
Siam Commercial Bank
Bio:
Chief Technology Officer for Siam Commercial Bank, the first goal was to create a new technology capability to provide advanced digital and data services. This has increased stability to the core products, introduction of a hybrid agile development capability to establish digital and data platforms and address customer centric design thinking.
To engineer a leapfrog in technology architecture core components such as API and micro services for digital transformation and Data Lake for data driven business. This, along with the migration from traditional delivery to collaborative culture is returning business value through the assembly architecture in reduced time. The next stage of change is underway exploiting Cloud Computing to provide scalability and new more adaptable solutions for improved business agility. Additionally, we will continue to exploit disruptive technologies such as the implementation of block chain to exchanging international payments, implemented in 2016.
Previously Colin was Group Executive for ANZ assigned with overall delivery responsibility for build of a new wholly owned ANZ subsidiary bank ANZ Thai in 9 months other roles in ANZ included the design and build of a regional based retail and corporate banking model.
Colin's has worked in Asia for 20 years as Managing Director with Fidelity Information Systems and Head of IT Strategy with Standard Chartered. Colin's early career in banking was in HSBC (Midland Bank) in the UK covering technical and business roles.